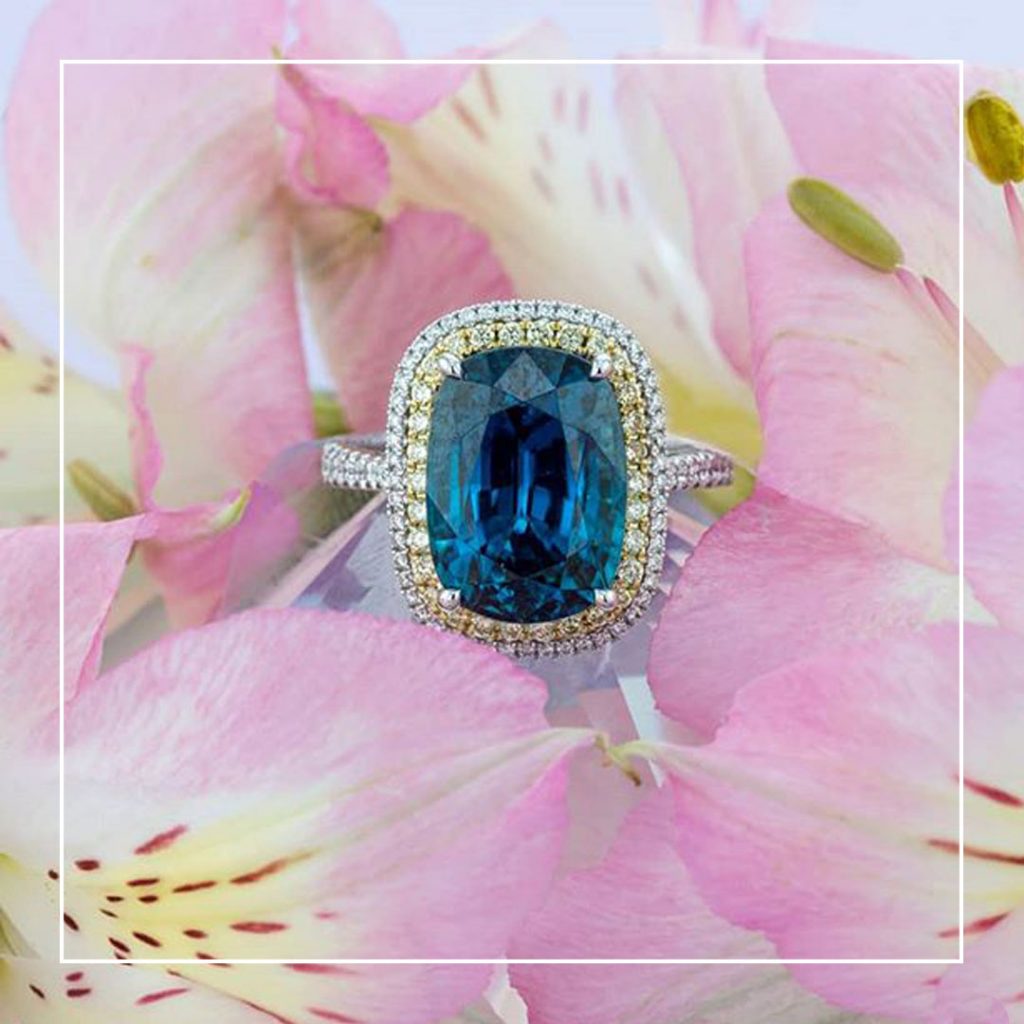 What's the Birthstone for December?
All three of December's birthstones Zircon, Tanzanite and Turquoise are best known for their beautiful shades of blue.
Blue Zircon (or Blue Topaz) is the birthstone for December most commonly on the modern list, but Tanzanite also counts for the month. On the ancient list, Turquoise or was the selection for the month of December.
Zircon ranges from 6 to 7.5 on the Mohs scale of hardness.
Zircon is an underrated gemstone that's often confused with synthetic cubic zirconia due to similar names and shared use as diamond simulants. Few people realize that zircon is a spectacular natural gemstone available in a variety of colors.
---
Tanzanite is the exquisite blue-purple variety of the mineral zoisite that is only found in one part of the world. Named for its limited geographic origin in Tanzania, tanzanite has quickly risen to popularity since its relatively recent discovery.
Tanzanite is still only found on a few square miles of land in Tanzania, near majestic Mount Kilimanjaro.
This December birthstone (6 to 7 on the Mohs scale of harness) is resistant to the effects of normal heat, light and common chemicals. Still, the December birthstone may crack if exposed to very high temperatures or sudden temperature changes, and it abrades easily. Given its vulnerability to scratch during daily wear and abrasion, tanzanite is better suited for earrings and pendants than rings.
---
Admired since ancient times, turquoise is known for its distinct color, which ranges from powdery blue to greenish robin egg blue. It's one of few minerals to lend its name to anything that resembles its striking color.
This December birthstone adorns the funerary mask of King Tut, who ruled Egypt more than 3,000 years ago.
Today, China is the world's largest producer of this December birthstone.
Your turquoise birthstone can be damaged by acids, and it can be discolored by certain chemicals, cosmetics and even skin oils or perspiration. It's safe to clean turquoise jewelry with warm, soapy water, but this December birthstone should never be cleaned with steam or ultrasonic cleaners. Heat or solvents can damage the treated surfaces on some turquoise.
Shop loose Blue Zircon, Tanzanite and Turquoise in store today.