Design a one of a kind piece of jewellery
Do you have jewellery at home that been sitting around and you're not going to use it? Why not use it to create a new piece that you'll love to wear? If you have old diamonds or other precious stones set in an old mount, we can redesign it and recycle to create new customized engagement, anniversary or everyday ring. We take every opportunity to use recycled metals in our projects.
Our custom design process offers 4 distinct approaches: Hand sketch, Cad computer-generated design, carved wax and finished product.
We specialize in helping you bring these ideas to life by creating one-of-a-kind pieces for you. All "Custom Design" consultations are complimentary with no additional costs to creating your unique wearable art.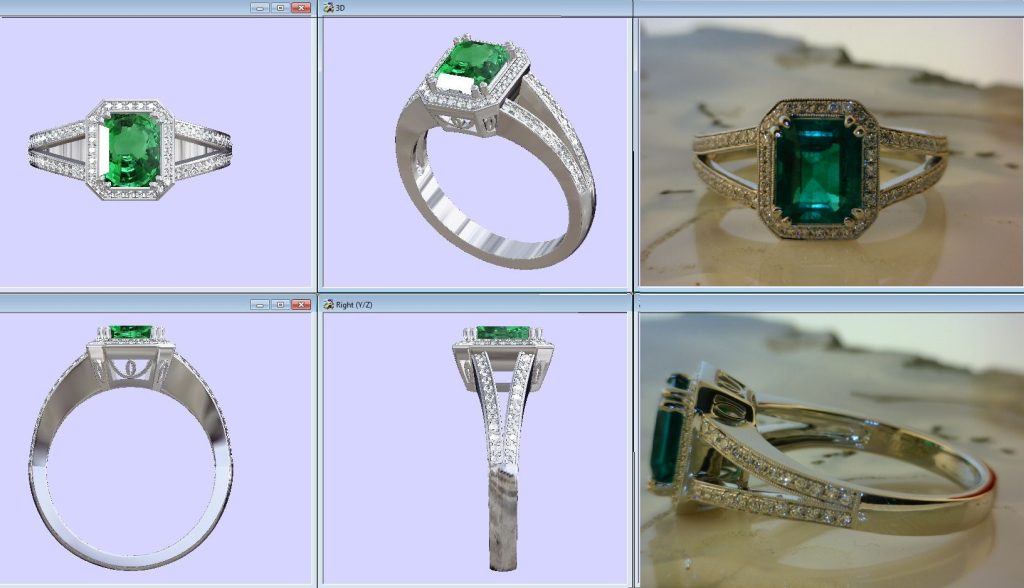 Meet with our talented designers with pictures or ideas to inspire them and they will come up with a few sketches for you to consider. If you have trouble describing your vision, browse through our extensive in-stock inventory to help you with the creative process.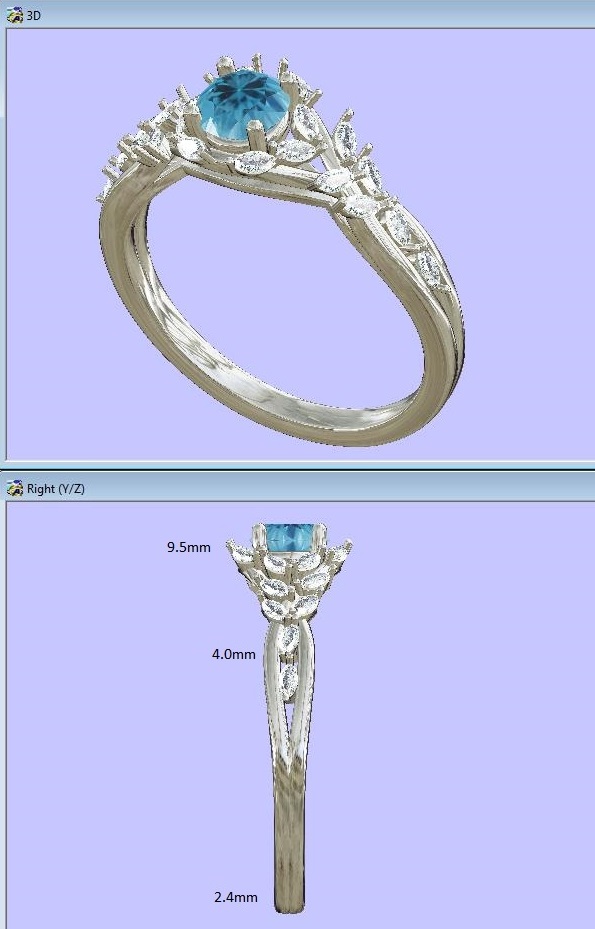 Once the design is approved, the selection of stones, best suited to your specific project, are selected. At this point, you are provided with a price quote for your special piece. When you are satisfied with everything, our team of talented goldsmiths go to work to bring your unique design to life.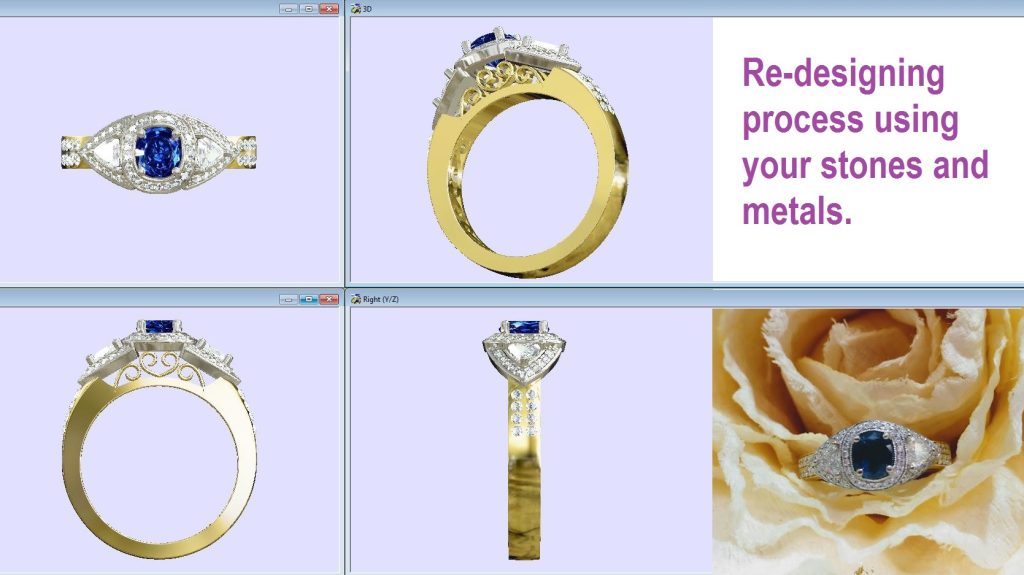 We work with 10 to 18 karat yellow and white gold, sterling silver, platinum, alternative metals, diamonds and all types of gemstones. Your budget and time frame are respected as we work to ensure you are completely satisfied and delighted with the result.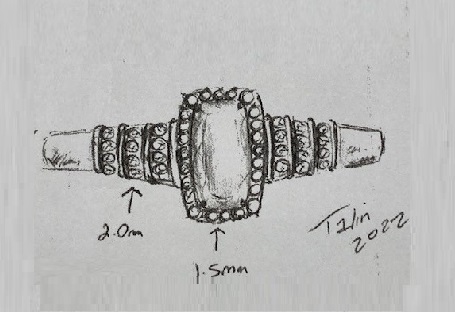 Having chosen Thompson's Jewellers Custom Design Team, you become involved in the entire process and part of an elite group of clients we call family. All work is completed in our on-site workshop.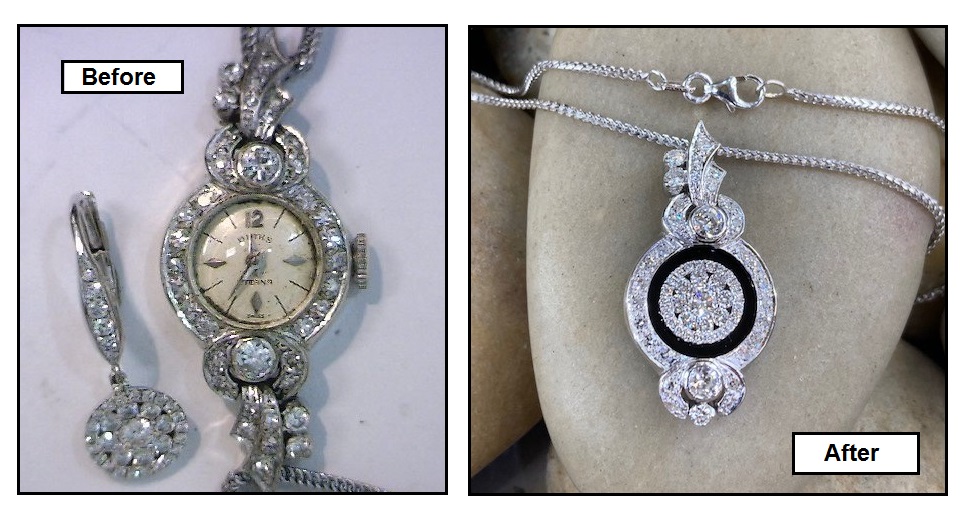 Call us at 613 233-8839, drop into our store at 193 Bank Street, Ottawa or email at email@bobthompsonjewellers.com to set up an appointment.
Follow us on @thompsonsjewellers on Facebook and Instagram for many more "Custom Design" and "Custom Made" pieces made here in our workshop.
---
---