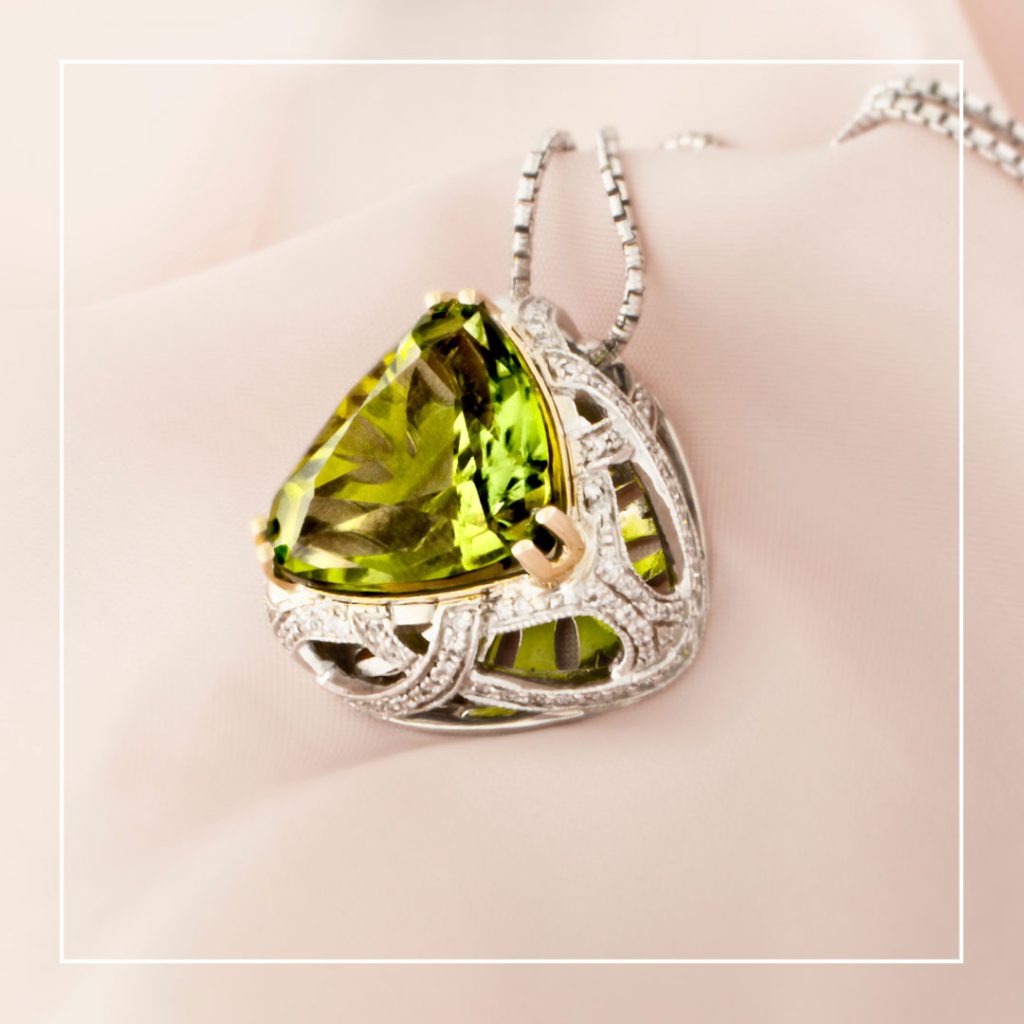 What's the Birthstone for August?
Peridot is the birthstone for August most commonly on the modern list, but Spinel also counts for the month. On the ancient list, Sardonyx was the selection for the month of August.
The colour range for Peridot is narrow, from a brown-green color to yellowish green to pure green. Yellowish green is the most common Peridot color seen in jewelry.
Though Peridot is widely recognized by its brilliant lime green glow, the origin of this gemstone's name is unclear. Most scholars agree that the word "peridot" is derived from the Arabic faridat, which means "gem". Peridot has always been associated with light. In fact, the Egyptians called it the "gem of the sun." Some believed that it protected its owner from "terrors of the night," especially when it was set in gold.
Early records indicate that the ancient Egyptians mined a beautiful green gem on an island in the Red Sea called Topazios, now known as St. John's Island or Zabargad. Legend has it that the island was infested with snakes, making mining unpleasant until an enterprising pharaoh drove them into the sea. From the earliest times, people confused this stone—now known to be Peridot—with other gems. It was one of many labeled as "topaz."
Some historians believe that Cleopatra's famous emerald collection might actually have been Peridot. People in medieval times continued to confuse Peridot with emerald.
Vivid red is the most desirable colour of spinel gemstones, followed by cobalt blue, bright pink, and bright orange. The more affordable gemstones are often those with paler colours, like lavender. You may also find spinel in black, violet blue, greenish blue, grayish, pale pink, mauve, yellow, or brown.
Shop loose Peridot and Spinel in store today.